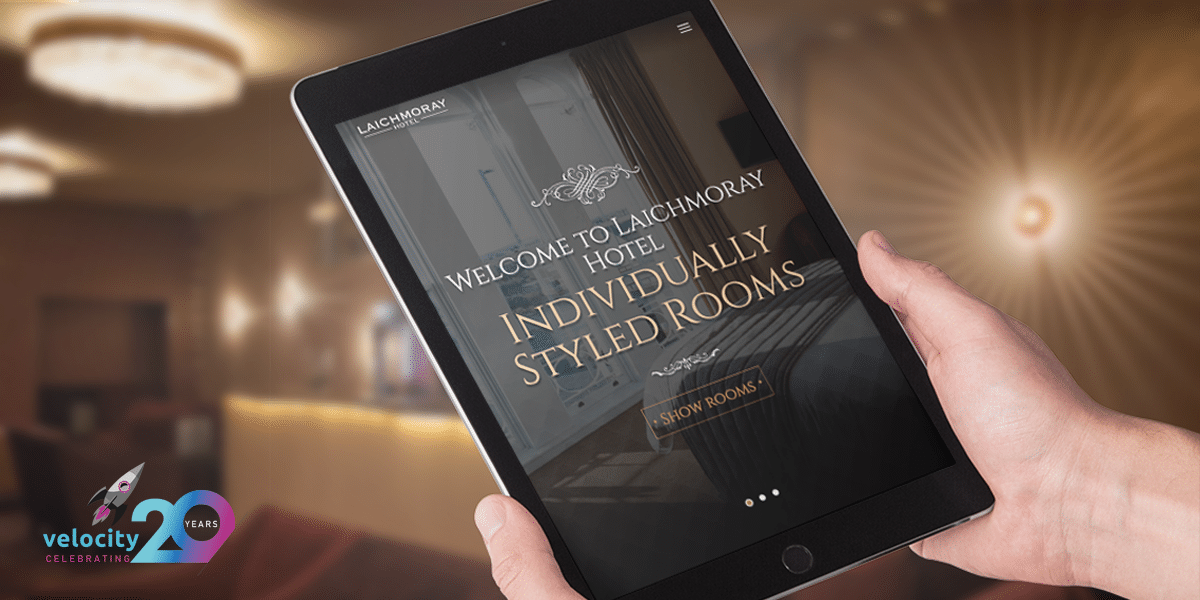 Case Study – Laichmoray Hotel
The Velocity Team have recently redesigned the online presence of Laichmoray Hotel, a historic hotel, bar and venue in Elgin, Moray.
For over 45 years Laichmoray Hotel has provided a warm atmosphere to guests, offering accommodation in 34 individually styled rooms, a range of dining options and a choice of the IV30 cocktail bar, the Whisky Lounge boasting over 130 malt whiskies and the garden for a more alfresco experience. In addition, Laichmoray caters towards events both large and small including corporate events, meetings, parties and wedding ceremonies.
Built in 1853, the Victorian building is a much-loved fixture of the local area and has built an impressive reputation for quality and service that continues to attract guests from near and far every year.
Velocity Design has worked with Laichmoray for nearly 10 years, supporting the hotel with a range of print and online marketing collateral.
As part of the brief for the website's most recent redesign, the team focused on showcasing the hotel's history, allowing a sense of comfort, class and style to come across using a combination of contemporary design, classic colours and tasteful layout.
Of course as with every website designed here at Velocity, technical and search performance is of utmost importance. While the site has been designed from the ground up to meet our high technical standards with fast loading speeds on both desktop and mobile devices, Google search performance was also a priority, with the site meeting an optimal SEO benchmark and delivering excellent search visibility results.

SEO and site performance from neilpatel.com
The above screenshot shows the result of an independent SEO audit as well as the result of a website speed and performance test. Ever wondered how the performance of site affects SEO? Read our "Attack Of The Killer Rankings" article to discover a few of the hidden benchmarks used by Google to determine your site's search position.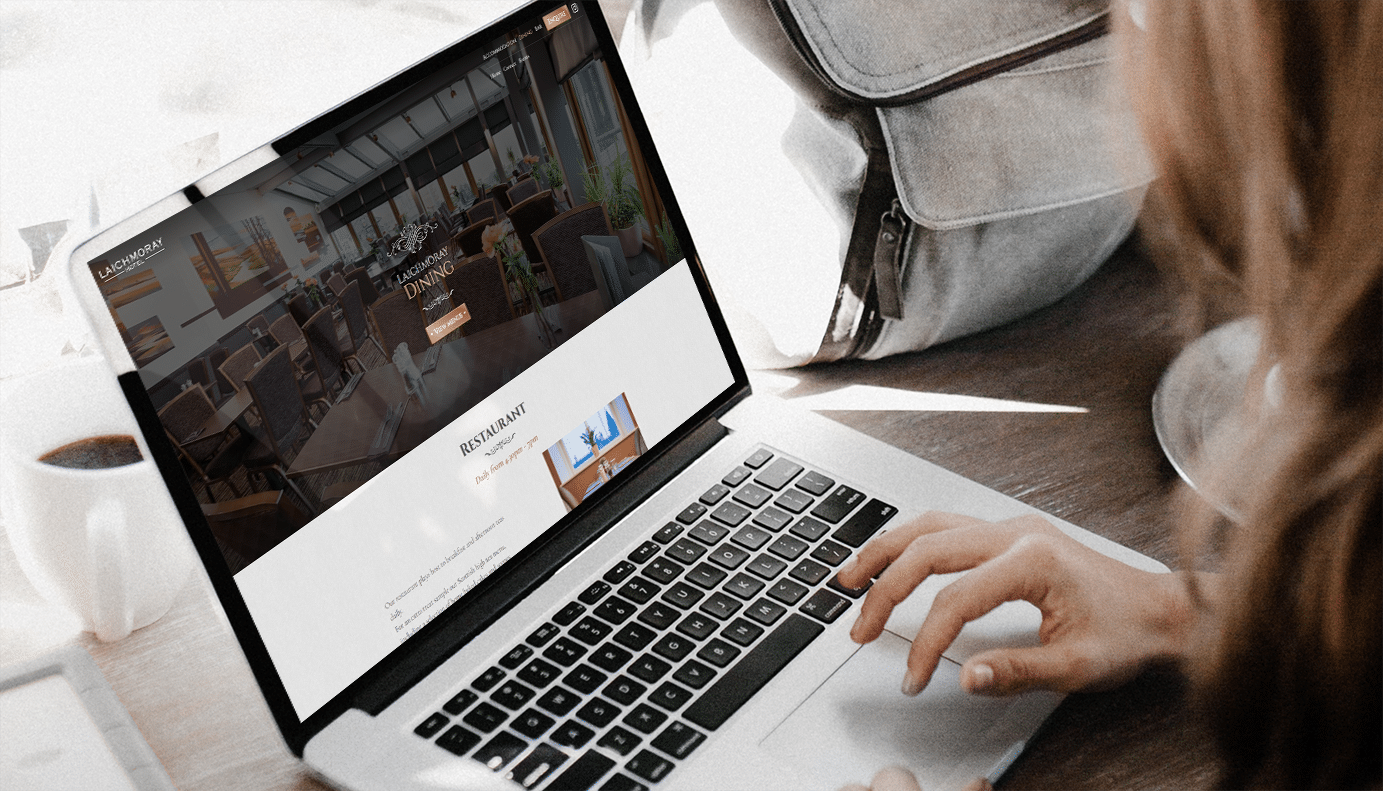 Norma Beaton, Director of Laichmoray hotel left the following review on Velocity's Google review page;
The Velocity team has just built our new website for Laichmoray Hotel which we are thrilled with. Their communication with us is always excellent and the process very straightforward. We have worked with Velocity since 2011 for our marketing and the team have really gotten to know our business over the years. They helped us pick the photographs of the hotel to make sure we looked as professional as possible on the web, and also designed our menus which are stylish and help set the warm and friendly tone we like for our guests. All in all very impressed and would certainly recommend Velocity Design.

– Norma and Sean @ Laichmoray Hotel ⭐⭐⭐⭐⭐
Velocity will be continuing to support Laichmoray Hotel, acting not only as a technical support partner but also at every level of promotion both on and offline. Visit Laichmoray Hotel online at www.laichmorayhotel.co.uk and be sure to check out the latest from the Laichmoray team on their Facebook page.
And if you would like to find out more about improving your business' online presence, our friendly, expert team will be happy to offer help and advice — contact Velocity.Design today at engage@velocitydesign.co.uk or call us on 01463 861467.